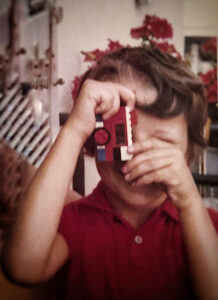 For almost 30 years, I travel worldwide as a professional freelance photographer. The work itself is as diverse as the countries and cultures that I got to know. Jobs for magazines are just as much a part of my work as well as long-term accompanying projects for NGO's, the tourism industry, book publishers and diverse companies.
Beside my journalistic approach, my focus also includes assignments in the field of advertising, public relations, incentives and events.
In 2014 my professional career brought me to Switzerland, where I've worked for DT Swiss AG, a "hidden champion" in the bicycle industry for just over six years. I filled the position of "Manager Strategic Projects", where I was responsible for the restructuring, developing and implementing of new, business-relevant strategic projects with mainly visual-creative and marketing–oriented characteristics.
Most recently I hold the position of the "Visual Editor & Photographer" in the design department; co-coordinating the unique, visual-creative face of the DT Swiss AG group worldwide. In the course of this, I was responsible for the entire look of all imagery in photography and video and carrying out photo and video productions.
In 2021 I finally started to work at the Swiss sporting goods manufacturer Scott-Sports S.A. at their headquaters in Givisiez. In the position as photographer, I manage the in-house photo productions in the studio, coordinate the photo styling and co-develop the visual look of sports wear and bike photography.